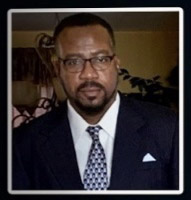 Bio Of Author Desi Gordon
Author Desi Gordon was born on the beautiful Island of Jamaica. He was reared as a child first by his loving father Basil in the paradise town of Montego Bay, Jamaica. Later, at the age of 9 years old and throughout his formative years, he was raised by his Queen mother Victoria, close-knit family, and friends in the amazing Chocolate City of Washington, D.C., and in the charming City of Silver Springs, Maryland.
His summative years spent engaging the District of Columbia Elementary School System, the Maryland Junior High, and High School System, and graduating from the prestigious and multi-diverse Montgomery Blair High School gave him a keen insight into the social issues which has left an indelible mark upon him.
His love of diction was realized while attending the University of the District of Columbia and during which time he received informative socially conscious tutelage from Professors that ignited his passion to begin addressing social issues in speeches and which led to the development of his skills as a speech and blog post writer.
Over the years of becoming an avid reader, researcher through his work as a Paralegal, and having realized his gift as a writer, he embarked on the journey of sharing some of his meaningful relationship life experiences and those relayed to him by others, in order to address some of the major relationship issues from both the male and the female perspective, as well as give a balanced reasoning on each subject matter which promotes the development and sustaining of lasting relationships.
This author's published best-selling relationship books: "Insights Into The Male Mentality" and "Life Lessons" are from the genre of non-friction, is presented with detailed relative true stories of shared life experiences, and whose reasoning is conveyed based on the strict values, virtues, and morality upon which he was raised. His works genuinely allows him to connect with his readers on a personal level by providing them with realistic & informative information which helps to better their relationships. Also, the authenticity of his highly anticipated soon to be released fictionally based Novels: "The Diary" and "The Ultimate Betrayal" will provide readers with transformative, moving, pleasurable, and enjoyable reading that enhances everyday lives.