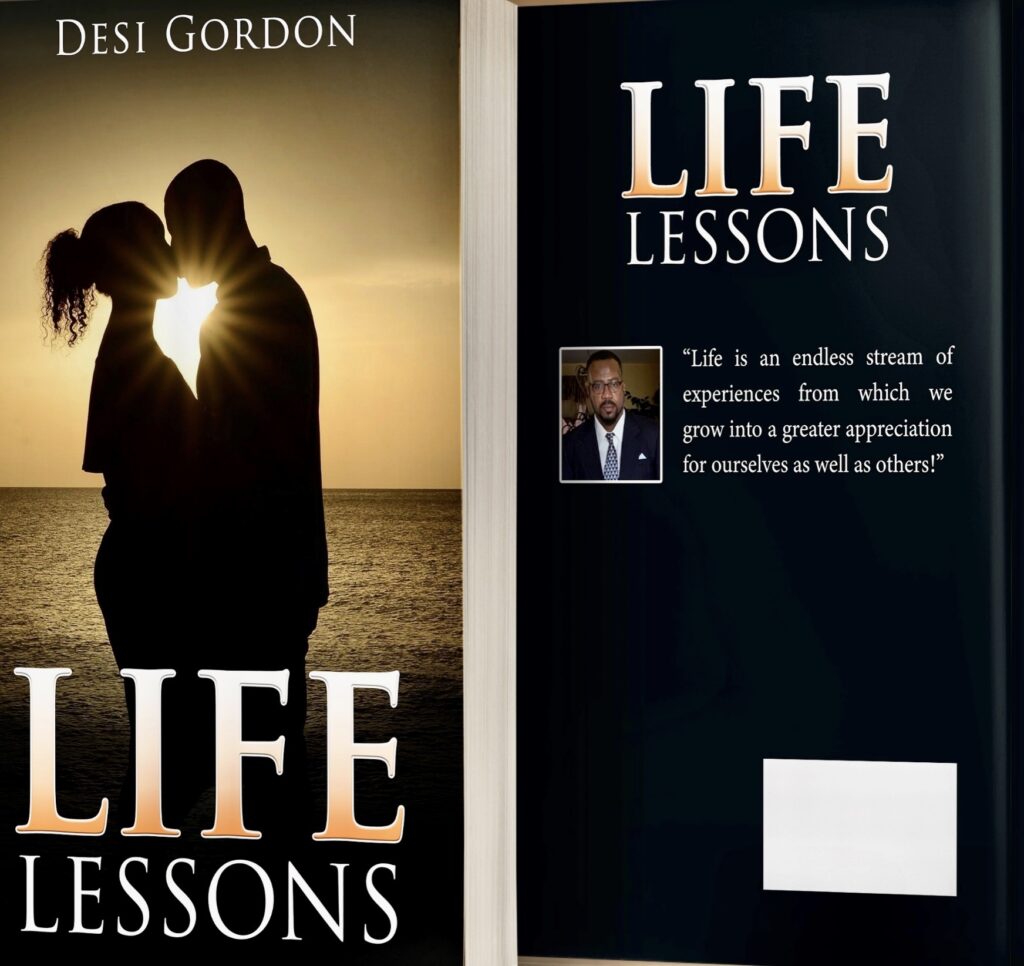 FOREWORD
Dear Readers:
Desi Gordon, a father, son, grandfather, brother, uncle, and a husband. The author of "Insights Into The Male Mentality", who further went on to write "Life Lessons". Proudly being his niece, I say, I can only aspire to have such an affectionate relationship he shares with his wife. Being the husband of seventeen years, to my aunt; I am certain they had their fair share of trials and tribulations. Nevertheless, they learned tactics; tactics they can now share with the world. Tactics that are proven to prolong and enhance relationships. To alleviate interpersonal relationship struggles and conflict.
My uncle understands the many problems that are accompanied by a relationship. He understands the need to shed light on those grey and bleak aspects that infringe on relationships. Having fore-hand experiences in those interpersonal relationship struggles of his marriage; he is most suitable to discuss the upcoming events of this book. He is qualified, as a husband, an author, a fellow member of society. With thorough research and up-to-date information, this book offers nothing but the most compelling information about the various aspects of a relationship; the good, the bad, and the ugly. There are various examples depicted throughout the book showing the realism of each issue and ways you can further use to better them.
My uncle has not just been an advocate through his books. He has impacted the lives of many people in real life. He has personally motivated me to be a better writer, a better debater, a better conversationalist. He has encouraged me to work harder in the world of writing, imagination, and expression.
I believe that this book has the potential to change lives, enrich relationships, and formulate an endless chain of love and affection if it is used in the lives of those who aspire to have an inseparable relationship. Available now at Amazon.com
This poem is dedicated to the personally unconventional aspects of one's life, much like the issues depicted in this book.
Despicable Me
By: Indiana Peterkin
I am loyal,
Almost like the crown of a royal
I am grateful,
Because of God, I can be faithful
I am spontaneous,
Like the book on the back of the shelf,
I just can't be opened
I am suspicious,
Suspicious of myself,
Suspicious of the elf on the shelf
I am smart,
My brain is truly a work of art.
I am codependent,
I need someone to be my defendant
I hide in the dark what I hate about myself
I am a coward,
If caught in a situation, I can't say a word.
I am always in fight or flight
I am unconventional like a kite
I try to be good every day
God loves me, but I feel so far away.
I am a girl
I feel so small in this world
My heart feels so flattered when people tell me how good I am.
Even though I know it's not true to who I am.
People see an angel, but I see the Devil
I don't know why I can't be on my level
I am a girl, and my name is Indiana
Who I am, I don't know, but who I'll be is God's way to go.
This book has a powerful message. A message that can only be understood if indulged in. A message to change lives, enrich relationships, and help to formulate an endless chain of love and affection. A message about the truth, that can only be portrayed by someone who has experienced it. The "Life Lessons" to be taught. Above all, a message from God. God bless you all.